Paleo Snacks For When You Are Trying To Be Good But Are Hangry
I am an afternoon snacker. At two or three in the afternoon I am searching for my next snack. It gets to the point where I will get hangry if I don't get something to snack. Here are a selection of paleo snacks that you will want to try for when you are trying to be good but are HANGRY.

by: A Spicy Perspective
These Low Carb Pepperoni Pizza Cups are extremely low in carbs and are also gluten free. Plus, once the cups are baked, drain them on a paper towel to remove extra fat!

by: Jessica Gavin
These one bowl baked paleo energy bars are the perfect snack! A mixture of ground nuts, seeds and a touch of maple syrup for a healthy portable bar on the go.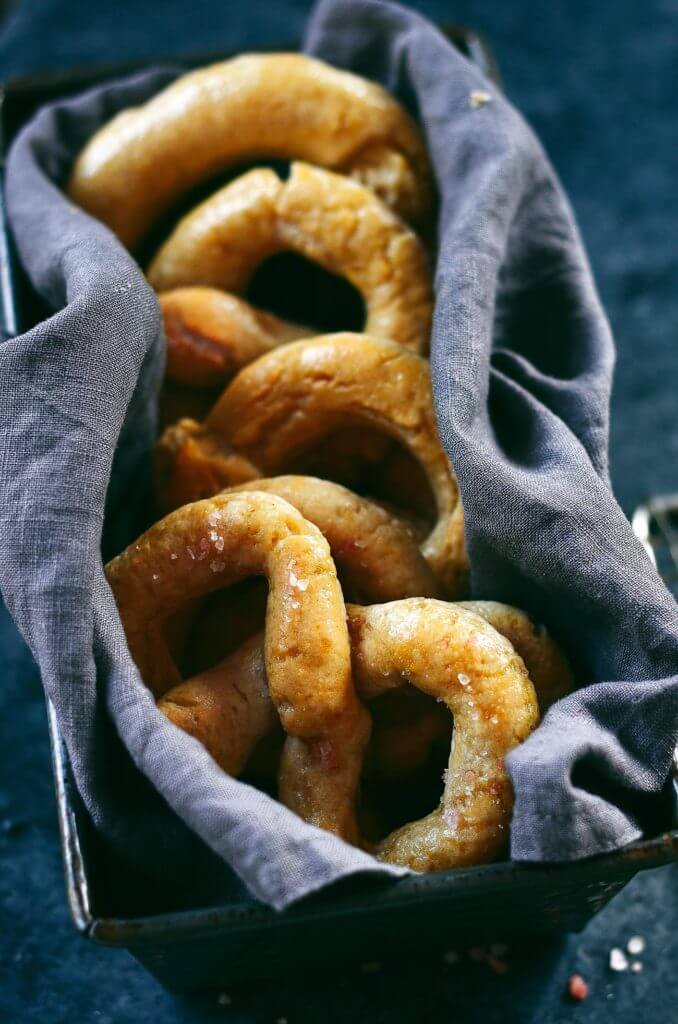 by: Paleo Gluten Free Eats
Best easy paleo soft pretzels are timeless and taste like the real deal! An easy grain free recipe for soft pretzels. Gluten free, dairy free, and no yeast!
by: Nurture My Gut
These sweet potato fries are just thing to satisfy your hunger at any time of day!
by: Physical Kitchness
These are easy breakfast bars with a blueberry twist! with these blueberry bars why would you skip breakfast?

by: Physical Kitchness
Need some energy? Love key lime pie? Grab some key lime pie energy balls for the energy boost that you need to get through the day.
by: A Spicy Perspective
Feeling like some chips, but can't find some healthy paleo chips. Try some baked carrot chips!
by: Beaming Baker
I personally love eating sorbet and a diy version would make it that much sweeter!
by: Life in the green house
Got some friends coming over, but need a healthy dip to share? Try this whole 30 approved buffalo chicken dip!
by: Unbound Wellness
Need something easy to serve for game night? These sweet potato chicken poppers will taste good and be a conversion starter!
by: Cotter Crunch
If you love hiking and if you love snacks this is the trail mix for you!
by: The Big Man's World
I had candied almonds in France and I have been looking for a good recipe to make my own, and now I can!
These nuts are paleo if you omit the brown sugar.

These savory almonds are paleo if you omit the sugar.

If you are looking for a crunchy, savory, healthy snack that is not only high in protein but easily popped into your mouth you have to try my recipe for savory roasted chickpeas.  They cost pennies per serving and are made with just a few ingredients!
Pin This: